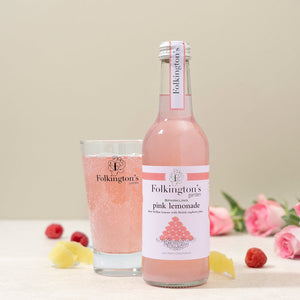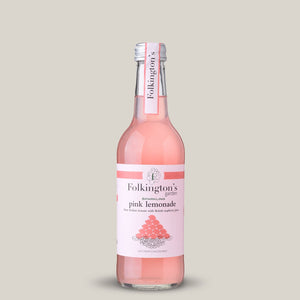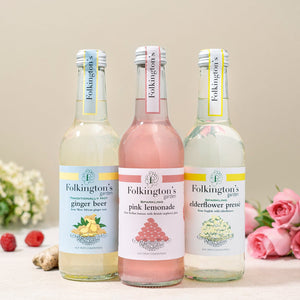 Sparkling Pink Lemonade - 330ml
Folkington's sparkling pink lemonade is made from a blend of freshly squeezed "Femminello Comune" lemons grown in Sicily and a dash of pure pressed British raspberry juice to pinkify.
Provenance information
Folkington's sparkling pink lemonade is made from the finest Femminello Comune family of lemons grown by farming co-operatives in Sicily and pressed locally (near Palermo) within 48 hours of harvesting. We always source our ingredients sustainably, by returning to the same farms and farming communities each year. This contributes to their long term sustainable income, and also ensures Folkington's drinks have a unique consistency in both quality and taste.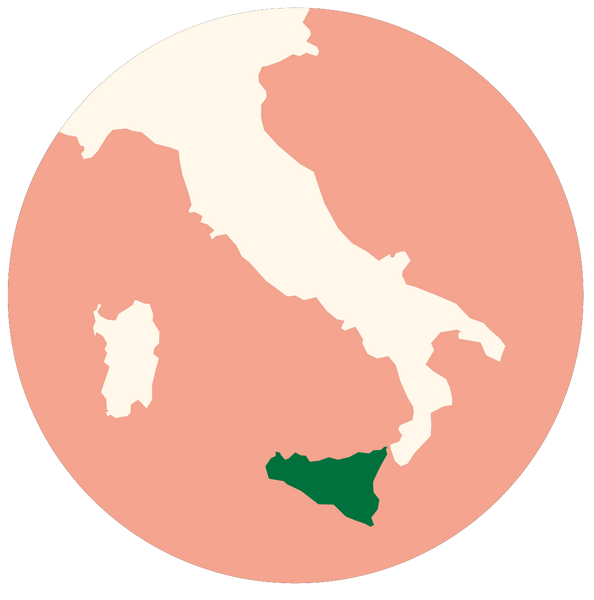 Hero ingredients
Lemon - Femminello Variety

Femminello lemons can be traced back to Roman times as evidenced by wall paintings and mosaics found in Pompeii and Herculaneum (Naples). Making up over 75% of Sicily's lemon crop, Femminello lemons can be harvested year-long because each sub variety blossoms & matures during different seasons. Typically Femminello Comune lemons are medium sized, oval shaped and have a distinctive sourness.
Carbonated spring water, pure Sicilian lemon juice (12%), sugar, pure British raspberry juice (2%)
Energy kJ 191kJ, Energy kcal 46kcal, Fat <0.1g, of which Saturates 0g, Carbohydrate 10.9g, of which Sugars 10.9g, Protein <0.1g, Salt <0.1g