PUBS, BARS & HOTELS
If you run a pub, bar or hotel and are considering stocking Folkington's drinks, have a read of our handy guide below.
If you run a bar or pub...
...you may not have much space. So we recommend perhaps limiting your selection to some core juice flavours: orange, apple, tomato, pineapple, mango and cranberry juices. Of course, the others sell well but you probably won't have the room.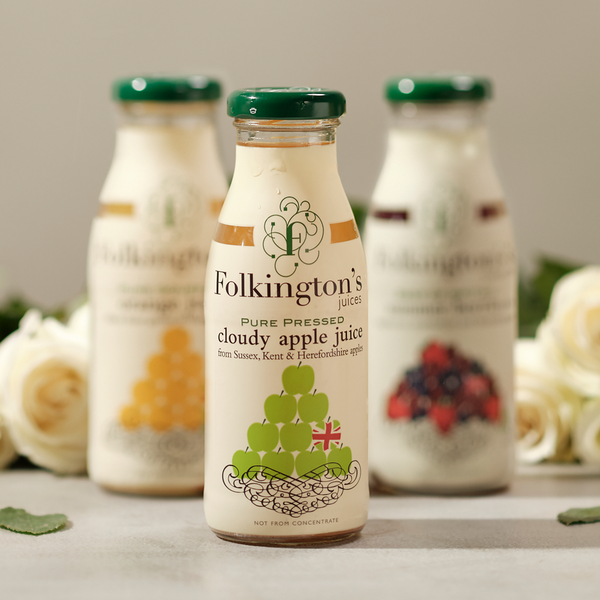 When it comes to sparkling drinks...
...your customers are most likely to ask for ginger beer and sparkling elderflower; and you may already stock other brands. Ours come in 250ml cans – not glass bottles like most others – and they do have their virtues.... they chill down much faster, waste-packaging-wise they are much lighter and have a lower carbon footprint. If you are looking to add something different our English Rhubarb & Apple would be our recommendation in a pub. Our Lemon & Mint pressé is very versatile as a mixer either with Pimms or gin.
FOR MIXERS...
...you may already stock one of the big mixer brands, so if you decide to stock Folkington's mixers it may be because you think your guests will like them more or simply because you want to offer something less mainstream. What's guaranteed is that you'll always sell more Indian tonic water and light tonic water than any other variety. If you want to stock our English Garden and Earl Grey tonic waters, it's a good idea to check our recommended pairings so you can confidently serve an interesting and exquisitely delicious and unique G & T to your guests.
SEE OUR SUGGESTED GIN PAIRINGS
THEN ITS "BOTTLES OR CANS"
The virtues of cans over bottles are the same as we've highlighted above. But there's no escaping the visual appeal of a bottle in certain settings.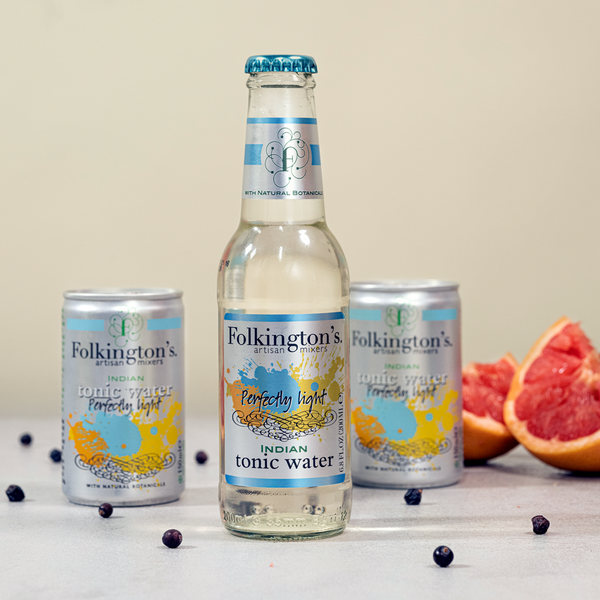 Our LONG CLUB SODA WATER...
...is something you might not have thought of, because it's always come from a Soda Gun. How does a squirt from a Soda Gun of fizzy tap water sit with the incredible experience you spend so much time trying to offer your guests? So whether it's for a straight Soda Water with a slice of lime or as a long mixer, our beautiful 330ml can of Club Soda Water gives you the chance to present a really nicely crafted drink to your guests...and charge them a bit more.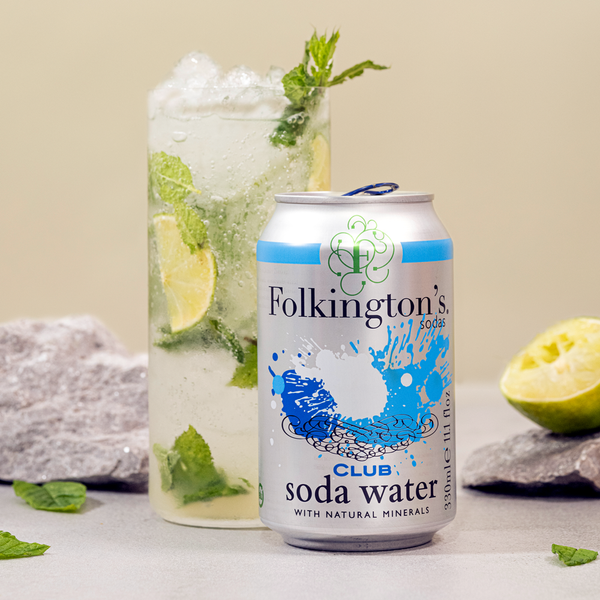 AND IF YOU RUN A HOTEL...
...everything that we say about what's best for a bar or pub applies to you. But you may also like to think about your mini bars, where the mixer mini-cans are so brilliant and convenient. For breakfast, while it's a bit pricier, how much does the guest experience get enhanced when they can choose a lovely little bottle of Folkington's orange juice or apple juice instead of something from a dispenser?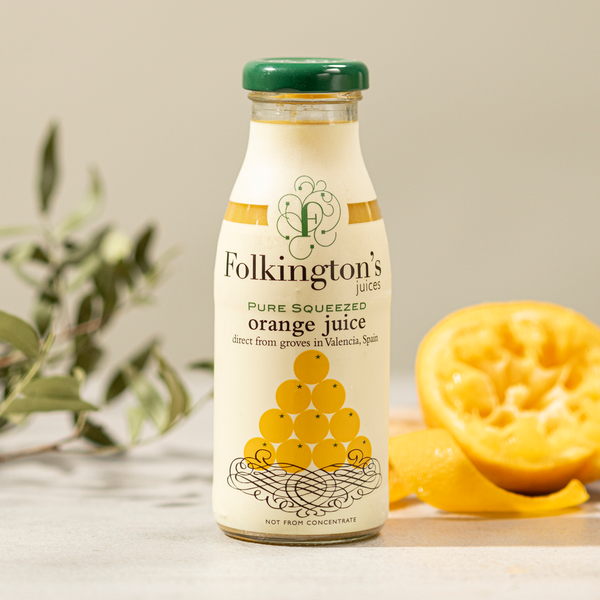 NEXT STEPS...
Why don't we send you some samples to try. Get in touch and we'll have them on their way.
CONTACT US
SIX PRINCIPLES WE FOLLOW WHEN MAKING OUR DRINKS
LESS IS MORE

We use just a handful of ingredients, but of really good quality. Just like the principles of traditional Italian cuisine.

VARIETIES

We specially select varieties of fruit that make our drinks taste distinctive, and for consistency we never chop and change.

PROVENANCE

We source fruits from the same habitats to get a consistent quality and taste.
SUSTAINABILITY

Every year we return to the same farming communities to support their need for a sustainable income.

FARM NOT FACTORY

None of our core ingredients are ever over-processed; just pressed, squeezed or distilled soon after they've been picked.

BRITISH

Wherever possible we source our ingredients from British farmers to keep food miles to a minimum.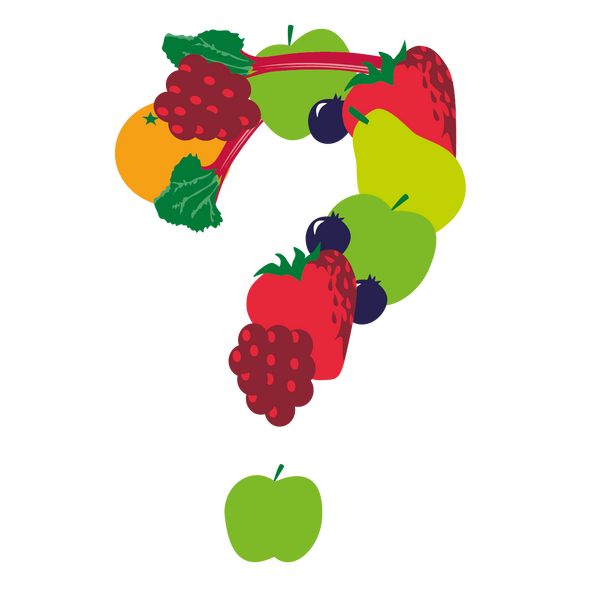 FAQS
Answers to your questions on what we do
LEARN MORE
OUR VALUES
Find out about what we do for the environment
FIND OUT MORE